Wireless Trigger Units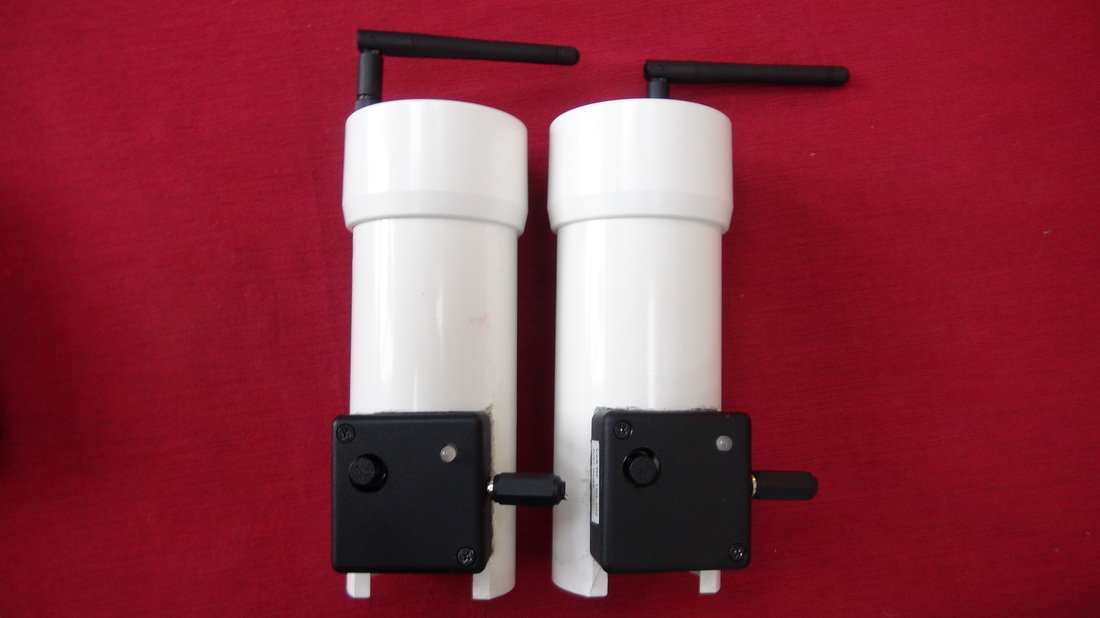 The wireless trigger units slip over the top of the EJS pass poles. Every time a start line infrared beam is interrupted, the associated trigger unit transmits a signal to the cameras on two different frequencies.


The LED on the trigger unit lights red to indicate trigger signals were sent. A led on the camera lights to indicate the trigger was received.


There's a momentary pushbutton on the units that can be used to power on/power off the unit and put it into a diagnostic mode.


Shorting plugs are included that totally disconnect the battery from the trigger units processor board. This prevents the triggers from accidentally getting turned on during storage and transporting.


The triggers use a rechargeable LIFEPO4 battery (included). A battery charger for the LIFEPO4 is included.