Light Stand Unit (LSU)
The Light Stand Unit mounts on the EJS light tree. It gets power from an ethernet cable and sends images to display devices over the same cable.
Here's a picture of the LSU mounted to the EJS light tree: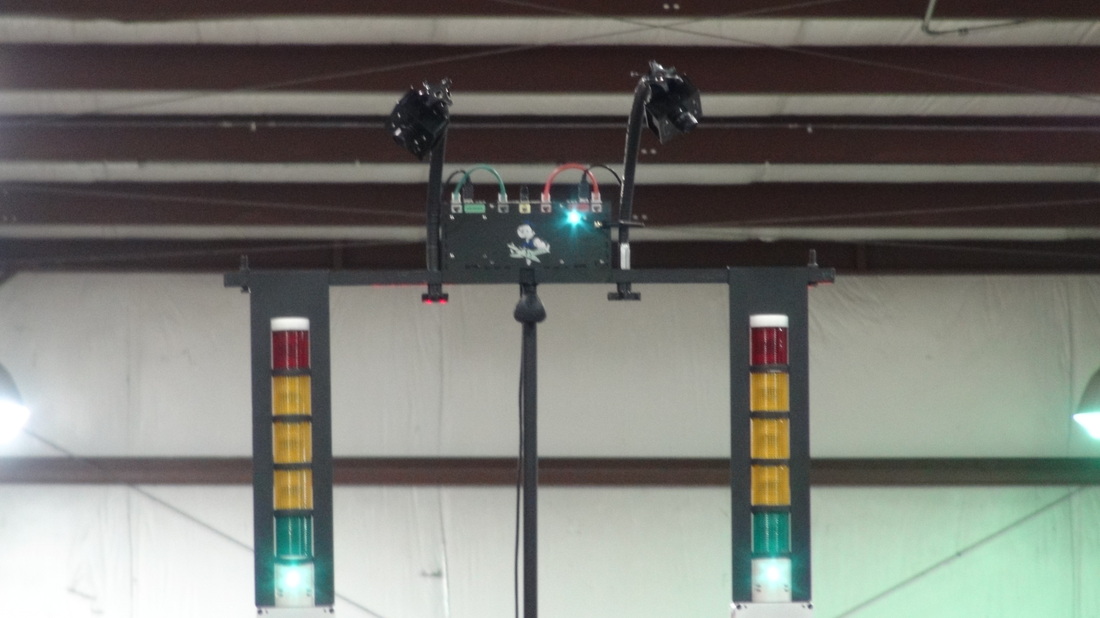 Here's the side view. Not the flexible goosenecks extend the cameras so that are abeam the start line.