Connect power supply and ethernet injector/switch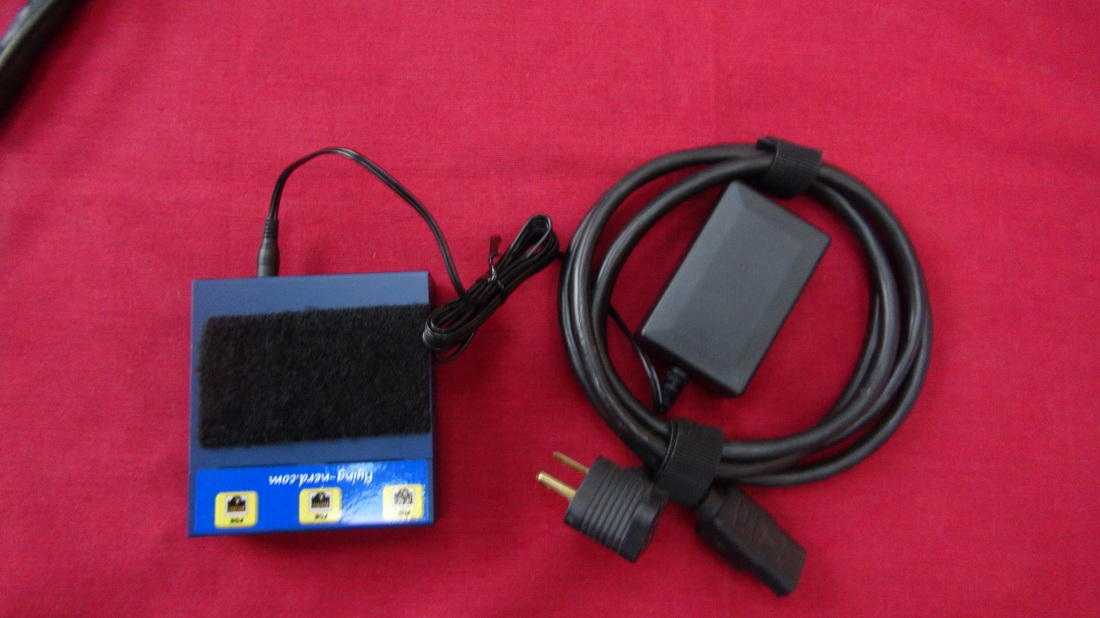 Plug the AC power cord into the power supply brick and into an AC outlet.
The power injector/switch has three RJ45 jacks (ethernet jacks) that are colored yellow. Yellow color coded jacks have both power and data on them. Do not plug anything besides an APE system component into one of these jacks. The other end of the yellow cable should only be plugged into a similarly color coded jack.
Plug a 100' yellow ethernet cable into one jack and route to the LSU on the EJS light tree. It must plug into the yellow color coded jack labelled POE.
Plug a 25' or 50' cable from another of the POE jacks into the left Display Driver POE jack (yellow).
Plug a 25' or 50' cable from the remaining POE jack into the right Display Driver POE jack.
Plug the power output (barrel connector) of the power supply into the injector switch. Turquoise LEDS will illuminate on both Display Drivers and the LSU to indicate power has been applied